The Secret of Living with Bold Confidence
With this 12 Week Group Coaching Intensive, you will move from
Confusion to Clarity to Confidence
Just think about the lives you will impact as you walk confidently into the purpose God created you for! Imagine the example you will be to your family as they see you rise and become the woman of faith and spiritual power this world needs. Consider the people you work with, go to church with, and hang out with on the weekends. How will your life affect them when they realize bold, godly confidence changes the world? The path you travel will become the path they can walk.
Bold Confidence doesn't have to show up as 'in your face', confrontational, or loud. In Matthew 5:5, Jesus said, "the meek shall inherit the earth". But meek doesn't mean weak. In fact, it means exercising God's strength under His control: demonstrating power without undue harshness is how the Bible scholars describe it.
To be a woman of bold confidence means you know who you are, and you walk in His power in that knowledge. And when you walk in HIS power, the world around you changes too. Your freedom creates freedom.
Bold Confidence is something you can cultivate. It has nothing to do with your personality.
It's available for you if you want it.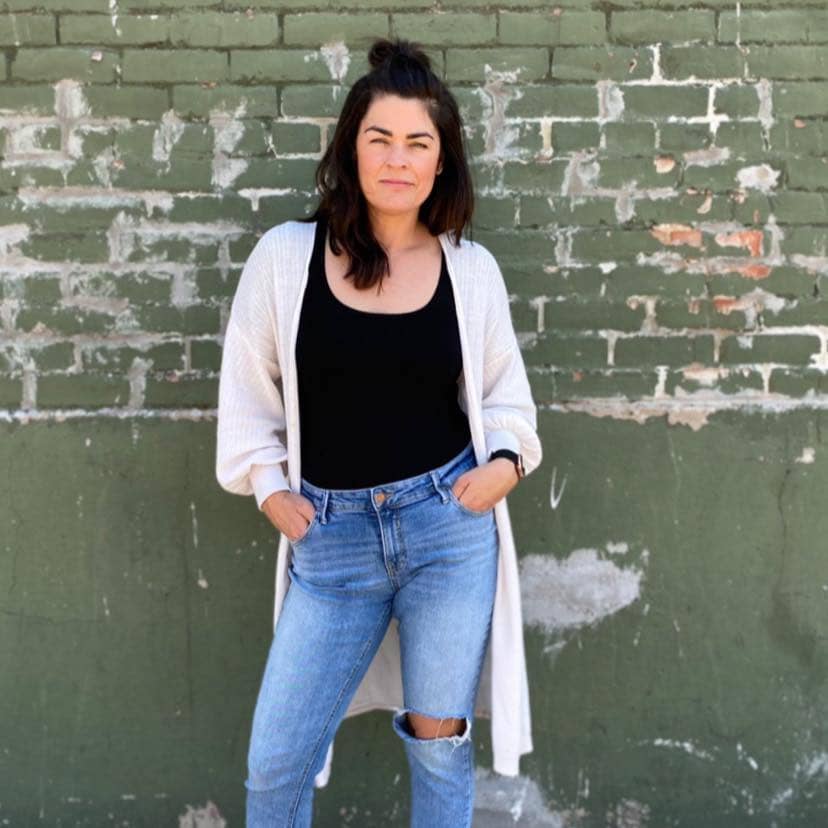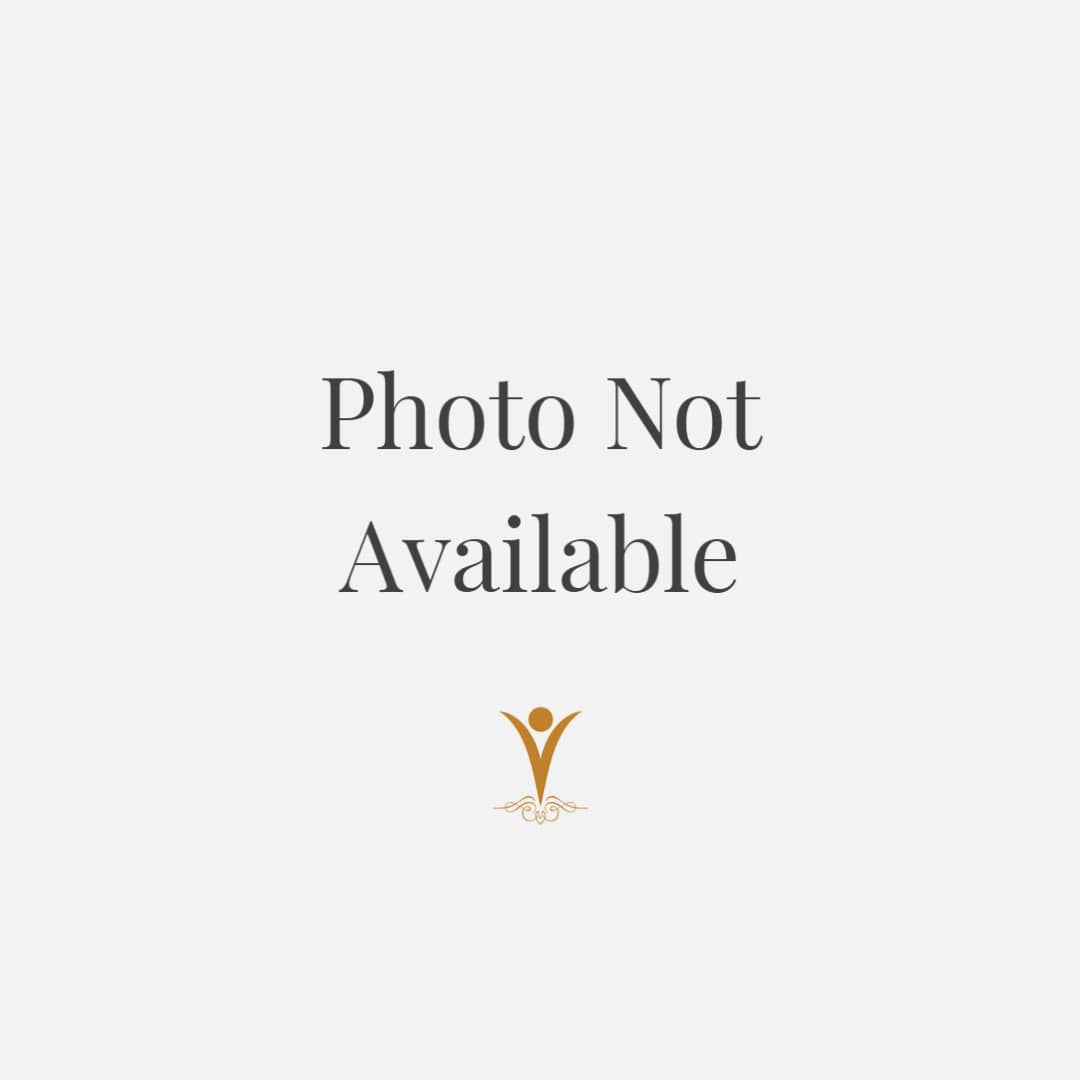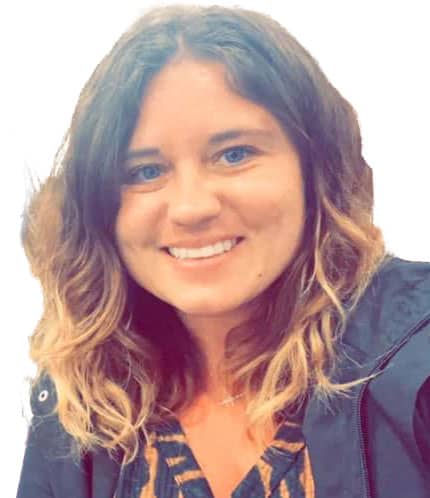 Returning to Joyful Leadership
As a leader who is always looking at the next thing on the never-ending list of to-dos, Donna has helped me not just appreciate but celebrate all I'm accomplishing, while simultaneously working on new goals and dreams. It has changed my ability to truly enjoy the present. And in turn has brought joy back to leadership.
Sharea Johansen
- Worship Pastor
Striving for My Potential
I have been working with Donna Woolam as my life coach for months now, and she has been so compassionate and focused on my success. It has been giving me confidence I didn't have in myself. With her approach of focusing on the individual strength and possibilities, it is helping me to strive for my potential.
Big Ideas
Having Donna as a life coach has changed my life by challenging me to utilize untapped skills through thinking outside my own area of expertise. Donna's coaching specifically provided me with structure to big ideas I had, deep questions that confronted areas of fear, and increased faith that has given me hope and direction for deep desires and vision within my heart. All of this has been done with an unbiased and competent approach. Donna truly cares about pulling out purpose in women. Thanks, Donna!
Some Things You Will Master in the
Bold Confidence Activator Intensive
Create Daily "Rituals" to Set You Up for Confident Living
Will fill our days with tiny rituals. Learn how to create habits and rituals to encourage peace, creativity, and confidence.
Train Your Mind to Be Confident
It isn't positive confessions, daily declarations or some kind of "law" of attraction. There are strategies you can learn to create consistent, daily confidence that lead to bold action toward your goals and dreams.
Teach Your Emotions You are the Boss
You don't have to be a slave to your emotions. When you learn how to manage the self-defeating emotional patterns you've grown used to, you'll not only BE confident... you'll FEEL confident.
Understand Your Experiences, Skills, Talents, and Spiritual Gifts Give You the Unique Ability to Create Transformation for Others
We live in a world of "comparisonitis". It leads to Imposter Syndrome. And that causes us to live life on the sidelines, feeling like we have nothing valuable to offer. It's a lie. There are places inside of you that can create hope, help, and healing for people no one else can reach.
Your Environment May Stop You from Creating Daily Confidence. You Can Easily Change It.
No, it isn't Feng Shui. Subtle shifts in your environment can help you be consistent in creating the life you want to live. And it's just as simple as what you see when you walk through a room.
Dare to Think Bigger than Ever Before
Our God can do exceedingly, abundantly ABOVE all we can THINK! Just imagine what could happen if you put your dreams in HIS hands! But there are also some practical steps to help you expand your own vision of what is possible.
Easily Transform Your Too-Big-Dream into a Simple Step-by-Step Process and Get it Out into the World
We often don't go after our big dreams because they are just that... BIG. You will learn how to take each piece of the dream and create a system to attain it in bite-size pieces.
Defeat the Resistance You Face Every Day Which Try to Keep You from Bold Confidence Living
IT isn't your imagination... there is a war being fought over you to keep you in the background, away from living your God Calling and Purpose.
Creative & Inspiring
Donna speaks from her soul and her desire to make a difference in the lives of others. She's creative, inspiring and wise in her training, always with the journey as well as the end result in mind.
Tina Kane
- Sales Vice President
Clarity, Direction and Hope
Working with Donna gave me clarity, direction, and hope. Her ability to ask questions and dig deeper into my issues allowed me to see things in a new perspective. It gave me the confidence and courage to move forward toward some of my goals. Without her gentle spirit guiding me, I'm not sure I would have been able to start reaching for them at all.
I would highly recommend Donna to anyone who is looking for a guide for their journey!
As Successful as You Want to Be
No matter what Business you are in, I believe Donna can help you reach your full potential, goals, dreams and be as successful as you want to be. It has always been an honor to work and train by her side through the years.
She has the knowledge to bring you anywhere you want to go...with her tried tools and tested methods, you can take your business as far as YOU want to go.
I had the great privilege of having Donna as my team leader. As our team leader, she trained, coached, and mentored our entire team with her methods; methods that she has used herself to achieve great success in her own business.
Paula Roberts
- Business Manager
Imagine the FREEDOM you would experience if you could easily recognize the roadblocks that have you stuck! What if you had an effortless process to recognize and diagnose them immediately and move past them? FOREVER!
As an ambitious woman, you have many passions burning in your heart. But all those passions can lead to procrastination, overwhelm, and burnout. What would be possible if every six to eight months, you could move powerfully through a project, complete it with excellence, and begin one of your other heart projects? What if you knew you could do the same thing repeatedly, with excellence and without stress?
Speaking of guilt, it is one of the greatest weapons used against ambitious Christian women. We battle confusion about what the Bible says, how to reconcile our ambition to do, be and have more, how to run into the adventure without leaving our family behind, and so much more. How would it change your life if you could quiet the voices of guilt and embrace the truth of who God made you to be? What would it feel like if you knew you were fulfilling your purpose AND serving the people you love, with excellence, without guilt, shame, or regret?
Weekly Live Group Coaching
Each week, you have access to personal coaching in the group coaching classroom. Held in a private Zoom room, each person who attends live can receive 1-on-1 help. Can't attend the weekly call? You can still get help! Just submit your question(s) and I'll answer them during the live group. You can watch the recording to get your answers.
The Bold Confidence Activator Proprietary Digital Learning Curriculum
You receive lifetime access to the Online Learning Platform, which contains the Bold Confidence Activator Training (and bonuses). Work at your own pace, then bring your questions and challenges to Live Group Coaching.
The BCA Training System includes 5 modules of in-depth video instruction, along with worksheets and resources.
Private Facebook Community
The #1 need for continued success and confidence is community. Join other Christian women filled with vision and dreams. We speak your language! You can ask questions, post work for review, and develop lifelong relationships.
Onboarding Clarity Call to Create a Personalized Plan
You don't have time to figure out where to start. This 1-1 Coaching Call will help you understand the program, help me know what you want and need most, and create clarity on the path forward.
Program End Clarity Call
Once you've moved through the Program, we'll have a final call to make sure you have the tools and systems locked down, so you can experience progress and breakthrough for the rest of your life.
BONUSES
Breaking Belief Barriers Workshop
This BONUS training will kick start your confidence transformation in just 4 simple lessons.
Monthly Deep Dive Workshop
Each month we will dig deep into the distinct elements of the Bold Confidence Activator System so you can great more momentum in your journey
Monthly Book or Bible Study
As a Christian, you need stability in the Word of God. You also need to know that God is for you and wants to help you achieve the dreams He has put in your heart.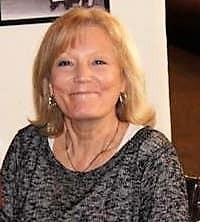 Taking it to the Next Level
Donna Woolam has inspired me to get out and build my dream business! Her coaching and insight was just what I needed to take it to the next level
Jayme Woolam
- Personal Trainer and Health Advocate
Simple Changes = Big Difference
I used to feel that I couldn't sell, which made it hard for me to see how I was going to grow my businesses. But after working with you, I can now see that it's not about selling. It's about sharing my true self and my experiences that others can actually relate to. You helped me see the simple changes and that is what is making a big difference for me. Now I no longer feel like it's going to be hard to grow my business. Thank you. I would recommend you to everyone I know.
Because of prior coaching sessions with other coaches, I did not expect to get anything out of this. To my surprise, these sessions ended up exceeding beyond my imagination. They were awesome and I feel very fulfilled and ready to move forward.
Stress is Gone
I learned much more than I ever have. I used to have a fear of rejection and inconveniencing possible business partners. But after working with Donna I have confidence in myself - God is good. And stress is gone due to realistic goal setting. Thank you for sharing with me your great knowledge. I would recommend your coaching skills to anyone I know.
FAQ
The live coaching portion of The Bold Confidence Activator Intensive lasts for 12 weeks. However, after 12 weeks there is an option to continue taking part in the live sessions for a reduced monthly subscription.
You receive lifetime access to the digital proprietary BCA Training System.
The digital proprietary BCA Training System is not available as a standalone course.
Are you an ambitious Christian female entrepreneur, creative, business and/or ministry leader? The Bold Confidence Activator Group Coaching Intensive is for any Christian woman who has a big dream, goal, or vision she wants to accomplish.
The woman who will receive the best results is:An action taker - no excuse maker - big thinker visionary Christian woman, who knows that with God all things are possible, and with the right information, support, and mindset, there are no limits to what can be accomplished. She believes God has all the answers and resources.
She feels the weight, responsibility, possibility, and excitement of letting go of the reins and letting God be BIG inside of her.
She doesn't know the HOW, but she knows the WHY; to be ALL God has created her to be and become?
Ready to get started? Let's GO!
Current pricing of the Bold Confidence Activator Group Coaching Intensive and proprietary Digital Training System is $2500. Price is subject to change without prior notification.
I do not offer a refund, and here's why. I'd love to guarantee your results, however, I can't guarantee your participation. Neither can I guarantee you will do the work. What I can promise is that I will work with you until you have clarity on the system and how to use the steps to create transformation. If you get stuck, all you have to do is email me and let me know you are struggling. If you have taken part in the private Facebook group, the live calls, and worked through the modules of training, I will grant you an additional 30 days of group coaching without additional expense. I call it Donna's Diamond Promise.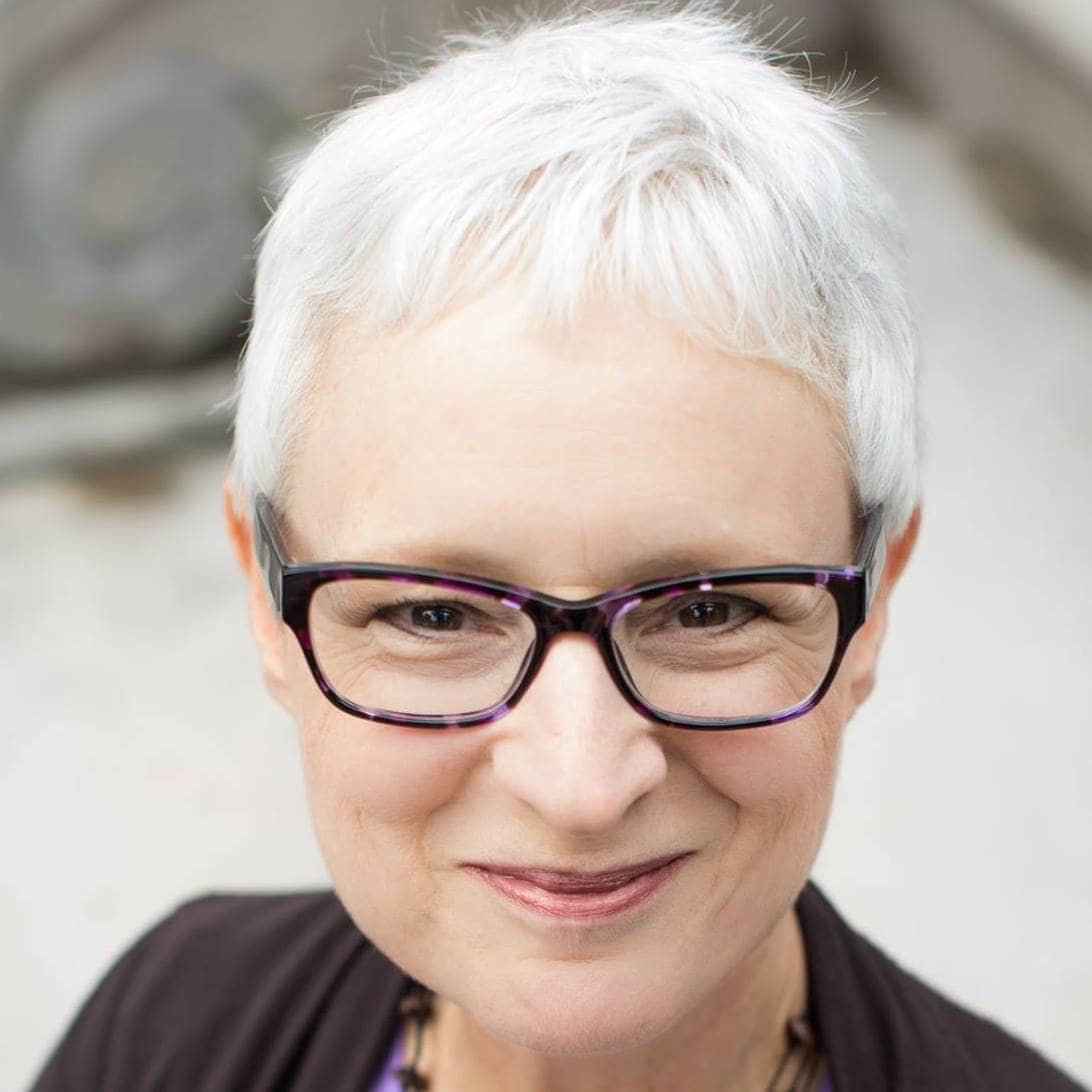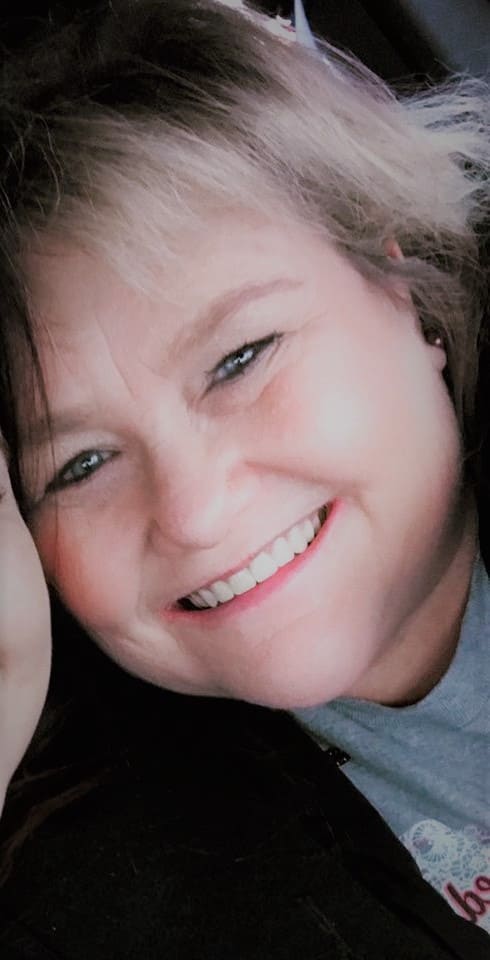 Permission to Pursue
You gave me insight into what my strongest desires are, and that I am not allowing myself permission to pursue them. I really felt you cared and respected me. As you summarized what you heard me say, it felt as though God were speaking directly to my heart.
Recognize What I Really Want
The coaching I received from Donna was beneficial on so many levels! She helped me to recognize the things I really wanted. Her guidance was critical in identifying and then focusing in on the areas of planning and activity necessary for my business to succeed.
Glynda Woolam
- Real Estate Professional
Confidence to Dream
When I think of what I learned from Donna, my immediate answer is confidence. But that word isn't deep enough to express all I learned.
Donna taught me to dream; to open myself up to the possibilities within me. I had grown stale in my life. Donna gave me energy. She showed me a path with many turns-that I wasn't just in the rut-I could travel on the road and see things.
It would be easy to only discuss the business lessons that Donna taught me, but that wasn't anywhere near as important or valuable as the life lessons that she taught me.
Gigi Warrick
- Direct Sales and Ministry